Meet the next generation of vans
The Future is Remote
WHERE SUPERIOR TECHNOLOGY AND UNRIVALED QUALITY MEET
2023 SERIES LINE UP
Remote Vans integrates futuristic design with superior technological solutions to deliver uncompromising Power, Comfort and Connectivity enabling you to live the ultimate "Work – Play – Travel… Anywhere" lifestyle!
All our van conversions are built on the Mercedes Sprinter 144" platform.
Financing Available: From $700 per month. Terms and Conditions Apply.
OUR BUILD PHILOSOPHY
FUTURISTIC VANS FOR #VANLIFE 2.0
#Vanlife culture is evolving at an incredible pace as new audiences seek a healthy work-life balance.
Solo travelers, entrepreneurs, working professionals, families, outdoor enthusiasts,
urbanite campers and retirees are the new faces of the #Vanlife movement.
We're crafting futuristic vans to the meet the needs of this new evolution.
Obsessive attention to detail and quality-above-all, ensures we deliver the best in
Power, Comfort and Connectivity, for the ultimate Work – Play – Travel lifestyle.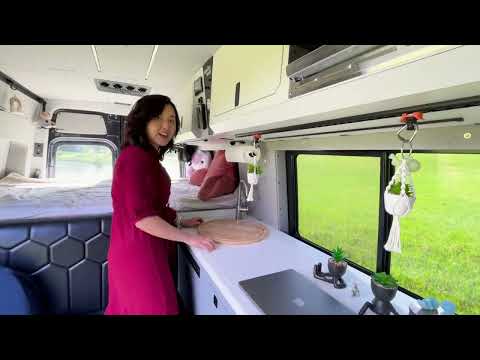 Van Tour: Oasis Series #002
Xiya and Dylan take us on a tour of their 2022 Oasis Series build from Remote Vans.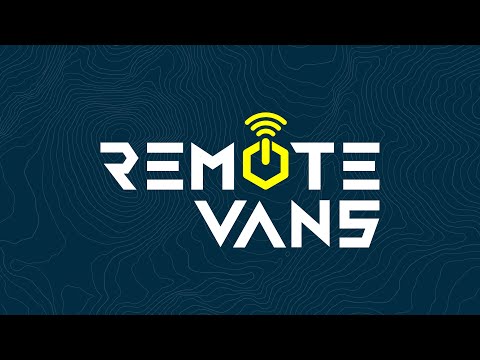 Remote Vans Story
Learn about our company and why we started this journey.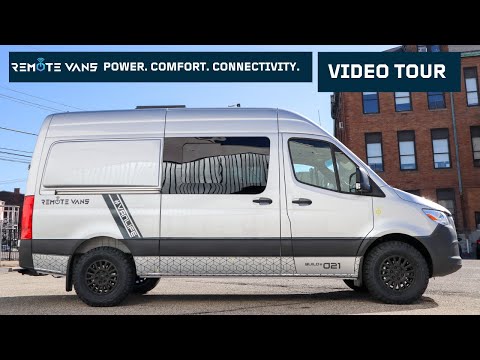 2023 #Vanlife Series
Get an in-depth look at our vanlife starter kit van.
"Put my deposit down last week and by far the Oasis Series represents the most thorough, highest-quality and smartest build in the industry!"
Michael K.
"First of all, loving the van. It's a joy to drive on a long trip! Easy-to-drive, roomy and comfortable for a long-haul."
Ken T.
"The team went above and beyond.  We work in tech and Remote Vans ticked all our boxes for remote work!"
Xiya L.
"Loved the service! Great van. Daryn and Tony are really knowledgeable."
Ronnie W.
"The team at Remote Vans were great and our family couldn't be happier with our van."
Patrick D.
PRESS START
Catch our latest updates over on our blog. Inspiring trips, builds, #vanlife stories … and more.
VANS IN THE WILD
Stories of adventure from within the Remote Vans community. Be inspired by couples embracing the new way of working remotely, men and women running their businesses from the road, and those giving van life a try for the first time. This way to adventure.
Meet our Community
READY-TO-DRIVE VANS
Check out our recently completed vans that are available now. We have #Vanlife and Friday™ Series for sale.
Level up with a Remote Van.
UPCOMING
EVENTS
Looking for an opportunity to share a coffee, check out our vans, or swap roadtrip stories… come join us!
07 Oct
Adventure Van Expo Series: TN
Eastridge Park, Chattanooga, TN.
Get your ticket
YOUR ADVENTURE AWAITS YOU!
Send me something special
"*" indicates required fields
INQUIRE ABOUT A VAN 
Feel free to get in touch, we will get back to you soon.
"I couldn't be happier with my Remote Van."
– T.L Rose
"*" indicates required fields